Thank you, James R. Callan, (Jim) for publishing my post on your blog today!
Discussions, Interviews, Suggestions for Writers

TAG ARCHIVES:
JAMES R. CALLAN'S BLOG
Our guest today is
Lynn Hobbs.
She is an award-winning author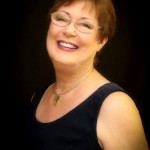 of inspirational Christian fiction and biographies. Each book in her first series, Running Forward, a powerful faith and family saga, won first place for Religious fiction in the Texas Association of Authors– book 1 in 2013, book 2 in 2014, and book 3 in 2015.
"I consider writing a tool to help people overcome adversity. I can provide relatable solutions through literacy." Lynn Hobbs
Ever hear the old saying; "bloom where you are planted?" Sometimes it is not possible. Many small towns only offer minimum employment. Opportunities for job advancement are usually found in larger cities. I've enjoyed living in both environments with family in both areas, but what about those who can't move?
What is life like for them? If they are in an economically poverty-stricken area, one can only imagine how they are struggling.
And what about those that do move? At what cost do they continue? Is there an alternative? Often not.
I base my observations on the county where I live in Texas. Statistics prove the majority of public school students qualify for free lunches due to their parent's income.
Locals will recall when an ammunition plant closed here years ago. It was the only employer in our small town. Both men and women from surrounding towns traveled daily to work there. A decision was required to either bring in new industry at that location, or turn it into a Wildlife Refuge Center.
A vote was finally taken, and my group lost. We didn't protest. No one blocked traffic unable to accept the voting outcome. Life continued, and the Wildlife Refuge Center is now well established. Many area wide schools bus their students to the Wildlife Refuge Center for interesting, and informative field trips. They also have hiking trails.
Most of the 25-55 year old residents moved to Dallas. I had thought it was hear-say that they left their children with their parents. They couldn't afford child care. It proved to be accurate. I noticed the younger generation being raised by their grandparents when I later worked for the Texas public school system. I saw it firsthand. I saw how their lives changed, and I saw what it did to families. I did write about it without compromising anyone. I incorporated parts of their experience with other modern family issues in my earlier Running Forward Series.
In regard to this particular small town, I must emphasize it is different from most. It doesn't matter if you are Hispanic, African-American, or Causation; we are all family here. We help each other. We have known each other's families going back for three generations. Conditions could always improve, but overall, we are progressing. We now have a Family Dollar store that everyone supports. In many ways, it serves as a local gathering point.
Yet, I couldn't help but wonder about the others; the ones who had to move. They didn't see familiar faces every day. Strangers were a new way of life.
Yes, they'd eventually make new friends, and establish new routines, but for many, their way of life would remain unsettled.
As a published author, I felt drawn to write about being thrust in a new area, not knowing anyone. Clearly out of your comfort zone, who do you trust?
With this in mind, I began writing the American Neighborhood Series. Book one is titled, "Eyes of a Neighbor." I'm currently writing book two, "Heart of a Neighbor," to be released later this year, and will conclude with book three, "Mind of a Neighbor" scheduled for publication in 2018.
My stories have Christian values, hope, workable resolutions, and yes; I get many ideas from real life situations. Having worked in the public for over thirty years, I have witnessed many situations and heard numerous personal accounts from what others have experienced. I add to part of one, and as a writer, let my imagination soar.
In "Eyes of a Neighbor," I introduce readers to the residents of a gated community. The character, Kate Davis, is one of three characters who move there without knowing anyone. Kate is learning who to trust when a murder occurs, and the murder becomes the number one priority. Due to reader requests, this series will be published in large print. Kindle version will remain in regular print. I invite you to enjoy my books and website at www.LynnHobbsAuthor.com
Blurb for Eyes of a Neighbor
"Eyes of a Neighbor" is book one of Lynn Hobbs new Christian Fiction Series, The American Neighborhood Series. The reader can expect to find real life situations that will be surprising. Her stories don't have profanity or violence, but neither do they follow "cookie cutter" plots. Boy may meet girl and marry girl, but typical, romantic, happy endings are not always guaranteed. In Eyes of a Neighbor, you are introduced to a community with its residents of newcomers, and those who have lived most of their lives in this older, historical section of Houston. Based on the author's own knowledge of having once lived in the Heights area, the residents she created include all age groups, and become tangled in a murder mystery. Suspense, intrigue, inspiration, and romance intertwine to create a fast-paced read that is indeed a page-turner.
And leave a comment here if you have a moment. Thanks.